Providing Quality Service
Embarking on a remarkable journey! Our hotel has been consistently redefining excellence in the hospitality industry by delivering unwavering quality service to our cherished guests
The rooms are air conditioned, spacious with a comfortable queen size bed, TV that provides entertainment, requisite room amenities, required...
Book the Entire Kay Jay Garden Hotel for Your Exclusive Use
Looking for a truly unique and memorable travel experience? Book the entire Kay Jay Garden Hotel for your exclusive use! With 10 spacious and luxurious double rooms, our hotel can accommodate groups of up to 20 people. Whether you're planning a family reunion, a corporate retreat, or a beach vacation, our hotel is the perfect place to relax and unwind in style.
Latest deals, promotions, and announcements. Be sure to check back often for the latest news and discounts!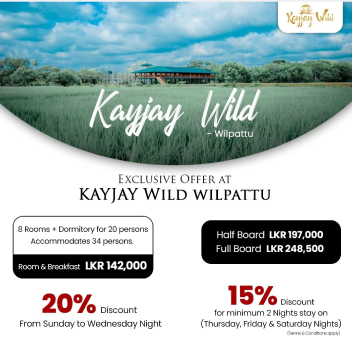 Exclusive offer at KayJay Wild Wilpattu
KayJay Palms Kalkudah | Special Offer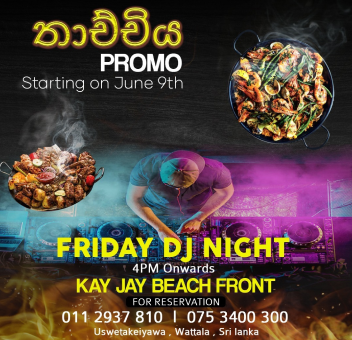 Friday DJ Night | KayJay Beach Front